DriverPack Solution 14:11 (14.11.2) Final Edition[TORRENT]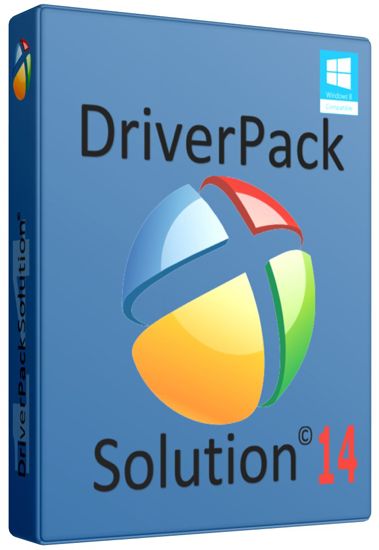 [Only registered and activated users can see links. ]
DriverPack Solution is a reliable application designed to help users simplify the process of installing and updating drivers with just a few clicks. All drivers that your system needs to operate properly will be detected automatically and deployed in a shorter time frame than the performance through manual action.
The primary advantage of this approach is that instead of having to go search for drivers on the Internet,
the program will use the ones available in the collection to equip the computer the latest driver updates. Needless to say,
you need a DVD burning tool (for recording images on a DVD) or a more modern methods such as virtual disk emulator. In addition,
the program's interface is very user-friendly with all options is displayed visually. You can start the diagnostic process immediately to find the driver.
In addition, the scan report will show the missing drivers as well as for driver updates available.
You can solve all of this immediately just by clicking the "Update All". In addition, a summary of all installed drivers and updates are also available.
Furthermore, DriverPack Solution also supports backup function, thus allowing users to save a copy of the driver is or databases to DVD.
This way, when the situation requires you to update or modify drivers, you can use them to simplify the process.
Thus, even if you reinstall Windows or experiencing a system failure due to problems related to the driver, you have a partner that is reliable DriverPack Solution.
Features: Automated drivers installation: The program installed all the drivers that are required for any computer in just about 5 minutes time.
Save time and money: You do not have to waste your precious time searching for the drivers. All drivers are required to be installed with just a few clicks.
Supports any drivers for the type of computer: DriverPack Solution will help you simplify the process of downloading new drivers from the Internet.
It has all the drivers on a DVD. Update the driver quickly: With DriverPack Solution, computer users will quickly get the latest version of the drivers are installed previously.
The simple interface and intuitive: This is an open-source software and give users the ability to customize easily by owning an extremely intuitive interface.
It is distributed free of charge: You will not pay any cost when using DriverPack Solution because it is distributed for free under the GPL license GMU.
DriverPack Solution 14:11 Full Version Key:
14.11.2 Size: 8.64 GB Date: 11/12/2014 (7:57:36 AM)
System support: Windows All Language Support: